Unity Development / R&D
WaveMaker is my biggest personal project to date (since 2019). It is sold in the Unity Asset Store and is a CPU Wave Simulator that applies procedural generation, heavy use of maths, a little physics and it is all written in the JOBS system and the Mathematics package. It applies many memory optimization techniques. Incorporates buoyancy and drifting effects using a complex internal data management system.
Open Official Website for detailed information.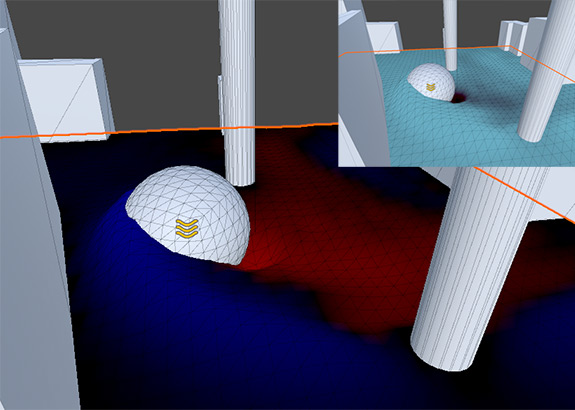 Soil Simulation Framework for Maqsim professional simulators at Simumak
In one of the R&D projects I was responsible for creating a whole simulation framework for these types of vehicles. It is an extremely complex system that managed to interpolate between Unity Native Terrains and Obi Fluids in the form of Granular particles making it as smooth as possible, tackling with PhysX limitations and many visual tricks. These images are hidden but I was allowed to show them as part of my portfolio and to show the capabilities of the simulator at the time.
A hint of the complexity if the system in terms of 3D mathematics and linear algebra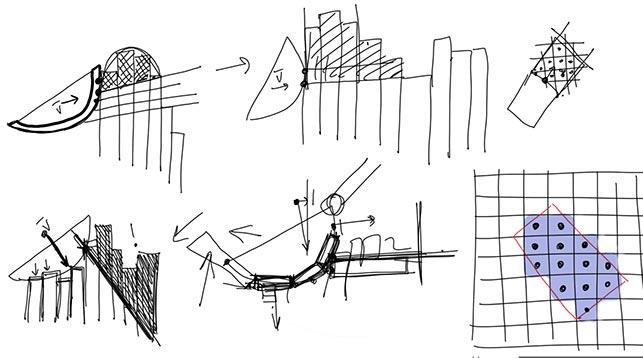 Geographical Street Data loader. Using Unity Google Maps API to gather and dinamically interpret and draw road information in the scene view. I can't give more information or show anything else about it.